Alive & Free National Consortium
The Alive & Free National Consortium is a group of professionals and organizations dedicated to preventing violence by using and promoting the violence prevention model developed by the Omega Boys Club/Street Soldiers in San Francisco, California.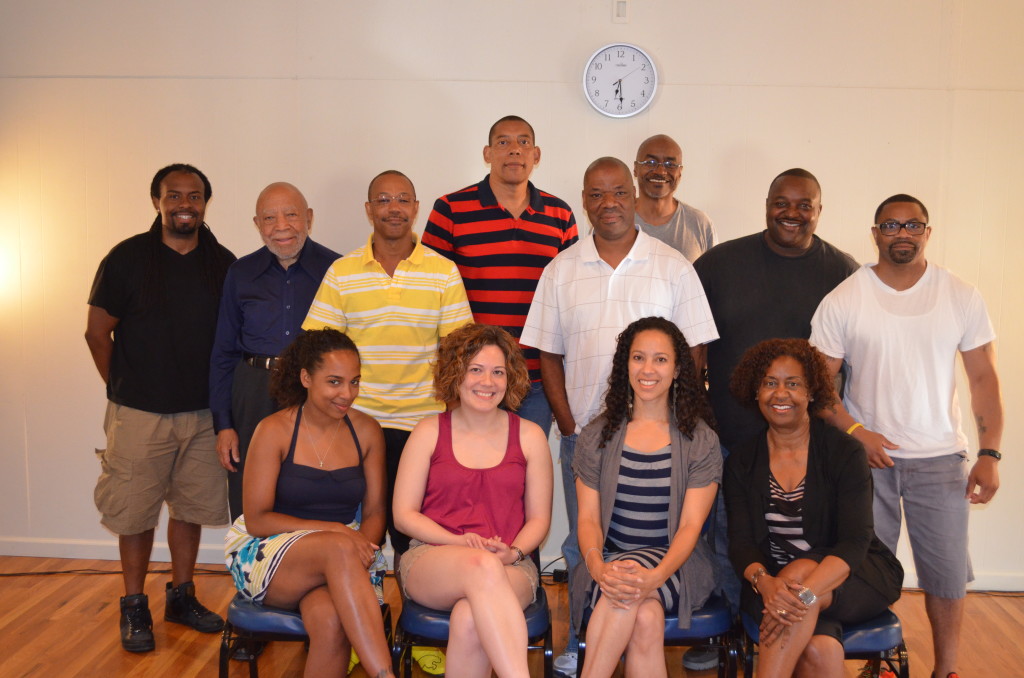 Founded in October 2003, the Alive & Free National Consortium was developed at the request of Street Soldiers across the country who felt the need for a formal organization that would support them as they combat violence in their communities.
The mission of the Consortium is to keep young people alive (unharmed by violence) and free (from incarceration) by promoting the understanding and adoption of this model. The founder and President of the Consortium is Joseph E. Marshall, Jr. PhD, co-founder and Executive Director of Alive & Free/ Omega Boys Club/Street Soldiers.
The Alive & Free violence prevention model may well continue to evolve, but its core principle of seeing violence as a public health disease will remain a key principle that all Consortium members espouse.
Viewing violence from a public health perspective:
Frames violence at the community and individual level as treatable and avoidable.

Identifies specific precursors of violence as avoidable.

Identifies young people–including perpetrators of violence–as victims of the disease of  violence rather than as "bad" people, while at the same time placing responsibility to reduce the risk of violence on the individuals themselves.

Provides specific methods and techniques for individuals and organizations to prevent violence in themselves and in their communities.
Long-term activities for the Consortium include:
Creation of a "train the trainer" program to increase the number of individuals available to train individuals and organizations in the Alive & Free methodology.
Developing an army of street soldiers to combat and prevent violence in communities around the nation and around the world.
Sponsoring regional and national conferences to teach and promote the Alive & Free violence prevention methodology.
Dr. Joseph Marshall
Consortium President, Executive Director
Alive & Free
Work
1060 Tennessee Street
San Francisco CA 94107
USA
Work Phone: 415.826.8664
Work Email: drj@stayaliveandfree.org
Website: Alive & Free
Diane Gray
Executive Director
Bayview Association for Youth 100% College Preparatory Institute
Work
1202 Mendell Street
San Francisco CA 94124
Work Email: dianeg@bay100cpi.org
Dr. John Haller
Program Evaluator
Omega Boys Club / Street Soldiers
Work Phone: 925.939.8804
Work Email: johnhaller@astound.net
Dr. Tanya Moore
Education & Youth Services Specialist
City of Berkeley
Division of Parks & Waterfront
Work
Berkeley CA 94707
USA
Work Email: tmoore@ci.berkeley.ca.us
Khalid Elahi
Four Brothers
Work
P.O. Box 20632
El Sobrante CA
Work Phone: 510.385.3213
Personal Email: frbrthrs@yahoo.com
Kristina Thompson
Executive Director
For Youth By Youth (FYBY)
Work
2200 Oakwood Dr.
East Palo Alto CA 94303
Work Phone: 408.857.1967
Work Email: kristiana@liveinpeace.org
Heather Starnes
Live In Peace ED
Work
321 Bell Street
East Palo Alto CA 94303
USA
Work Phone: 510.772.8917
Personal Email: heather@liveinpeace.org
Jeri Marshall
Outreach Specialist
American River College
Work
4800 College Oak Drive
Sacramento CA 95841
USA
Work Phone: 916.484.8095
Work Fax: 916.484.8573
Cell Phone: 916.768.3987
Personal Email: marshaj@arc.losrios.edu
Renee White
Executive Director
I Have a Dream Foundation
Los Angeles
Work
634 S Spring Street. Ste 812
Los Angeles CA 90014
USA
Work Phone: 213.572.0175 ext. 101
Work Fax: 213.572.0179
Work Email: renee@ihadla.org
Naomi McSwain
Executive Director
Al Wooten Jr. Heritage Center
Work
9106 South Western Avenue
Los Angeles CA 90047
USA
Work Phone: 323.756.7203
Work Fax: 323.756.9159
Work Email: nmcswain@wootencenter.org
Website: Wooten Center
Garey Thompson
Staff Supervisor
D'Veal Family and Youth Services
Work
1845 N. Fair Oaks Avenue Suite 2600
Pasadena CA 91103
Work Phone: 626.296.8900
Work Fax: 626.798.8359
Personal Email: Dveal3@aol.com
Website: Dveal
Stefan Wilson
Program Manager
Overcoming Gangs & Beyond
San Diego, CA
Work
San Diego CA
Work Phone: 619.325.3580 ext 407
Personal Email: overcominggangs@aim.com
Conrad Harris
President
Overcoming Gangs & Beyond
Work
San Diego CA
Work Phone: 619.414.5150
Work Fax: 619.325.3581
Personal Email: overcominggangs@aim.com
Dr. Michael Rubino
President
The Lucas Center
Work
101 Gregory LN, Suite 33
Pleasant Hill CA 94523
Work Phone: 925.431.8858
Work Email: DrMike@RCS-CA.COM
Jovi Catena
Alive & Free Program Manager
Metrocenter YMCA
Work
909 4th Avenue
Seattle WA 98104
Work Phone: 206.930.7371
Work Email: jcatena@seattleymca.org
Maurice Benson
Street Soldier Program Facilitator for West Regional area
West Regional area
Work
P.O. Box 20427
Chicago IL 60620
USA
Work Phone: 773.371.0359
Maurice Scott
Executive Director
Martin Luther King Recreation Center
Work
1522 W. Linden
South Bend IN 46628
Work Fax: 574.235.9445
Pastor Tony E. Sanders Jr.
CEO Family First: A Call to Action
Koinonia House of Worship
Work
P. O. Box 11933
Omaha NE 68111
USA
Work Phone: 402.201.2441
Work Email: PastorSanders@FamilyFirst-Omaha.com
Roderick Stevenson
Executive Director
Futures, Inc.
Work
1401 4th Terrace West
Birmingham AL
Personal Email: rsteve@aol.com
CANADA
Tamiko Ferguson
Teacher
SUMMIT Program
Work
Queen Elizabeth CVI
Work Phone: 613.546.1714 x-372
Work Email: tferguson51@cogeco.ca
THAILAND
Dr. Pongrapee Buranasompob
Board Member/Youth Life Skill Consultant
YOUTHCAN Project and Youth Can Club
Work
91/368 Mu 11 Tivanonda Rd. 3
Muang District Nonthaburi 10110
Thailand
Personal Email: tongpongrapee@hotmail.com
SOUTH AFRICA
Whidney Prins
Director of Operations
Ubomi Youth Foundation
Alive & Free – South Africa
Work
PO Box 7045
Kraaifontein North 7572
Work Phone: +27 21 919 6615
Cell Phone: +27 82 370 9977
Work Email: whidney@ubomi.org.za
Llowellyn Syce
Founder
Ubomi Youth Foundation
Alive and Free – South Africa
Work
20 Hippo Drive
Zoo Park
Kraafontein
Cape Town 7570
South Africa
Home Phone: +27 21 987 8547
Personal Email: llowellyn@vodamail.co.za
Join the Movement
Stay informed with exclusive news, updates and events.