Select a person to learn more about their role at Alive & Free.
Dr. Joseph E. Marshall, Jr.
Executive Director and Co-Founder
Jack Jacqua
Co-Founder and Peer Counselor Coordinator
Deborah Estell
College Prep Instructor
Debra Patterson
Administration Manager
Ann Bassette
Multimedia Marketing & Development Coordinator
Ms. Demetra Jones
Financially Alive & Free Instructor
Deacon Larry Chatmon
Board President
Ms. Monetta White
Board Secretary
Dr. E. Anthony Anderson, Ed. D.
Board Vice President
Mr. Glenn David Hunter
Board Treasurer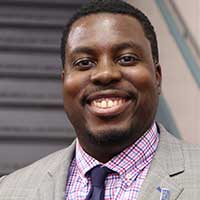 Dr. Joseph E. Marshall, Jr.
Executive Director and Co-Founder