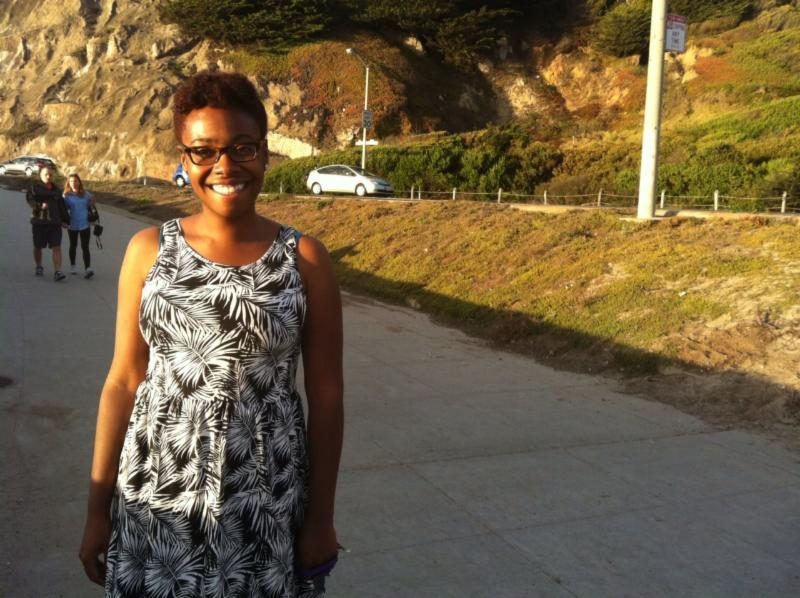 Ashley Blanco works with high risk girls at Girls 2000, a non-profit in Bay View Hunters Point in San Francisco. Ashley is a Howard University and Brown University graduate who was eager to participate in the training to help her better understand the disease of violence and how to implement the prescription with the youth she works with.
How has the Alive & Free Prescription changed your life?
It (the Alive & Free Prescription) helps me to keep my mind and my attitude in check when dealing with the girls at my program – and even the adults. It has helped me immediately identify risk factors for violence and advance towards getting to the source of the problem – not re-treating and hoping it works out.
Non-negotiable Training
I learned how to practice being non-negotiable and compassionate in administering the prescription for staying alive and free. I also learned some of the historical background of what we are trying to prevent and why doing this type of work is so critical and requires tenacity. The whole power-domination-control-materialism portion of the training was so mind blowing. Several light bulbs went off in my mind as Dr. Marshall elaborated on this truth.
A New Understanding
One of the things that struck me is how teenagers often times cannot explain what they have done because they are on "automatic." But understanding is not the cure-all. We have to give a prescription. And right is right and wrong is wrong. We cannot lose that in communicating to youth as we work with them because we're trying to be sympathetic or empathetic.
The Take Away
I will take back how to do real violence prevention work (not just field trips and job readiness) without becoming overcome by the intensity of the work or infected with the disease of violence.
To Fellow Alumni
If you are working with children or youth or adults, you need to take this training. It is so invigorating. Going through the program as a youth is not enough. You will learn health strategies for violence prevention work.
The  purpose of the Alive & Free Training Institute teach, train and instruct individuals in the Alive & Free Prescription based on the model (treating violence as a disease) developed by Dr. Marshall and Alive & Free/Omega Boys Club.