Eric Welch Interns in Ecuador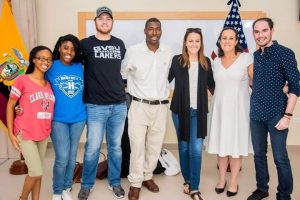 This past summer, our collegian, Eric Welch, visited Ecuador to study abroad as he works on his political science major from Florida A & M University.
Eric learned accounting skills at Centro de Americano, an institution which teaches English. "Some employees spoke English and some didn't, so we worked together to communicate.  They treated me with respect, always willing to teach me something. They showed me a lot about accounting. As I learned how to do all the accounting work in Spanish, I feel like that is something that can help me out right now as an Accounting Assistant.  I still have a lot of learn, but I was able to learn!"
Eric interned in the mornings and attended Spanish class in the afternoons.  He also volunteered as a tutor to teach English to adults.
"The people are nice and decent.  The culture is different, they're really into their traditional values as in sitting at the table as a family to eat.  The food was good and affordable. A lot of seafood, and empanadas were sold on every corner".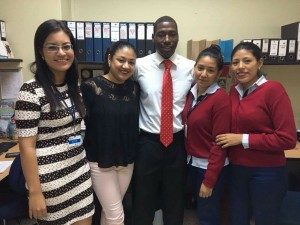 Eric is back in Tallahassee, Florida, with a year left before graduation.  We're happy to see him explore the world and pick up useful skills on the way!