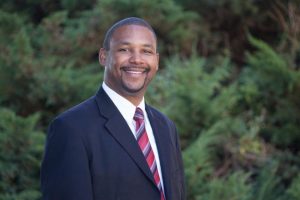 Leading By Example
In order to lead you must learn how to follow. Shamann Walton, newly elected School Board Commissioner, Executive Director of Young Community Developers and Alumni of the Omega Boys Club, learned the true meaning of being a leader through mentorship, grit and ambition. Shamann says that mentorship and education have shaped him into the leader that he is today. It is why he is invested in higher learning for youth.Like a lot of young men who grow up in the Bay Area, Shamann was attracted to the fast life. He experienced a turning point after receiving mentoring, support and pursing higher learning.In an interview with Dr. Marshall on Street Soldiers Radio Shamann reflected on his younger self and some of the decisions he made that led to juvenile hall. Shamann says that one encounter with a counselor made him realize that he could not spend the rest of his life as teen father in and out of the system.
A counselor asked me what I was going to do with my life and I said that I was going to go to college and be successful… And that counselor as an adult told me that there was no way that I was going to college and there was no way that I was going to be successful. Adults really have to watch what they say to students… When I talk to young people I tell them that story all of the time.
It was then he realized he had to change.
The moment was an opportunity to turn a negative in a positive.
Just two weeks after being released from juvenile hall, Shamann traveled to Atlanta, GA with his mentor Philmore Graham for a leadership conference that exposed him to young Black college educated men who were doing great things.
It was important for me to see people doing something different. I'd heard about what young men were doing in the south but it wasn't something I got to see. The young men weren't an exception-they were the rule. The exposure piece is so important. They had everything I wanted. When I asked how to get it, they said education
Shamann returned home with a renewed urgency to purse his degree after learning that education was going to be one of the keys to unlock his future.
He now holds a Bachelor's Degree in Political Science from Morris Brown College and a Master's Degree in Public Administration from San Francisco State University.
An advocate for access and exposure, Shamann has dedicated himself to educating young people and giving back to the community.
God sent mentors to me. I have the responsibility of making sure that the community is where it needs to be because of the people who have played a role in my life.
Mr. Philmore Graham and Dr. Marshall along with a host of great men like Corey Monroe-an Omega Alumni and an uncle of Shamann-have played an instrumental role in the nurturing of Shamann's leadership.
I can connect the dots to most of my success back to Omega. From seeing black men who were successful to some of my first jobs to continuous support- it has set the foundation for my education and the understanding that I have to keep presenting these opportunities for young people The more you know, the more you owe."
Congratulations Commissioner Walton! As a member of the school board Shamann plans to continue to build partnerships throughout San Francisco so that youth have equal access, opportunity and to support to build positive lives for themselves and their community.
Alive & Free/Omega Boys Club celebrates Shamann and looks forward to the great work he will continue to do as he embarks on the next chapter of his life journey!